WHAT OUR CUSTOMERS SAY: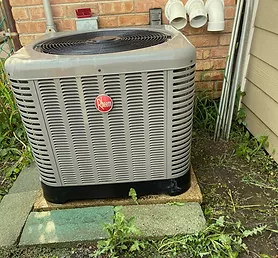 HVAC SERVICES
In order to ensure that your HVAC systems are operating properly annually, scheduled maintenance are concluded on time. Here at Green VRM, Inc Heating & Air Conditioning, we examine your air conditioning, heating, water heater, or other HVAC systems to find any problem, make a sustainable solution to fix the issue. Give us a call today for HVAC maintenance in Chicago, IL, and surrounding areas.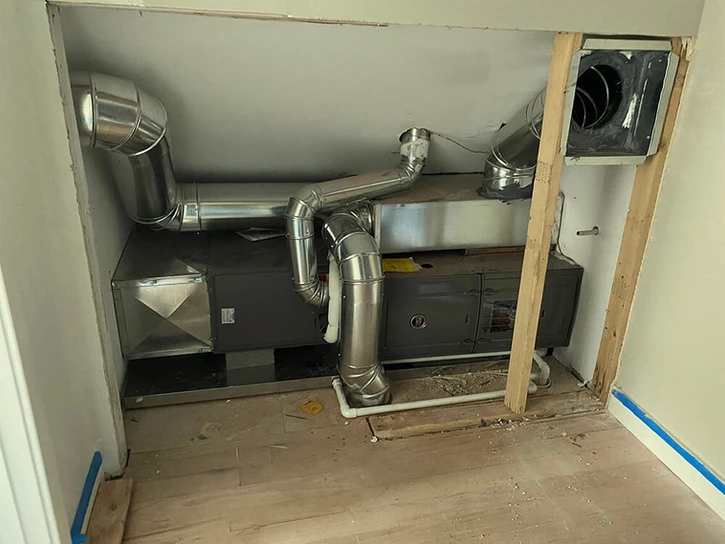 HVAC MAINTENANCE
An HVAC systems break downs are uncalled emergency situation. That's why we guarantee quick response times for all HVAC repair calls. Whether you have a broken down furnace, A/C unit, boiler, or ventilation system, our technicians will move in quickly to solve any and all issues. Call today for HVAC repair in Chicago, IL and nearby areas.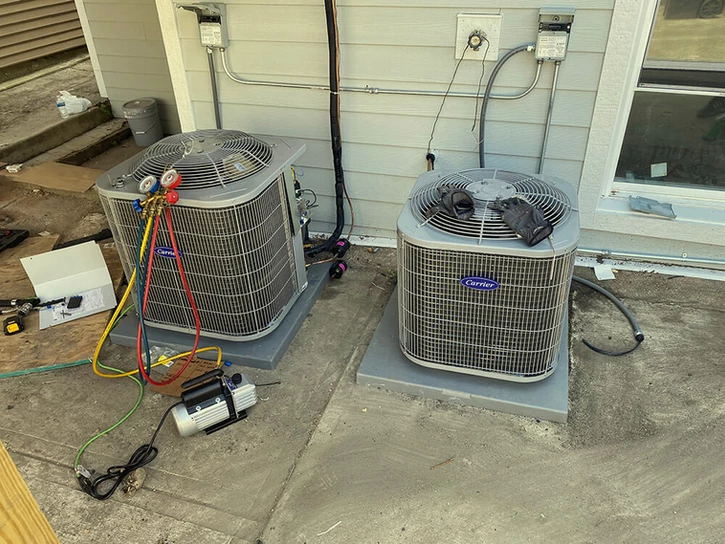 HVAC INSTALLATION
Here at Green VRM, Inc Heating & Air Conditioning, we will help you answer any questions you may have regarding your HVAC system and can even help you find the perfect fit. Our technicians ensure your HVAC systems work properly and last their entire lifespan and installed properly.
Trusted HVAC Contractor in Chicago, IL and surrounding suburbs
Welcome to Green VRM, Inc providing the best service for quality heating, ventilation and air conditioning (HVAC) to residential and commercial air conditioning. Our highly experienced team of professionals practice efficient, healthiest & greenest method to heat and cool your home. We help you find the best solution for your needs in heating and air conditioning never compromise in your safety and investments with unwavering dedication.
We serve Chicago, Elmhurst, Elk Grove Village, Elmwood Park, Glencoe, Bartlet, Winnetka, Norridge, Wheeling and all surrounding suburbs for any emergency service and our quick response team is available 24 hours a day, 365 days a year. We have a reputation for high quality workmanship and great customer service, going above and beyond to make sure our customers are satisfied.
​We specialize in air conditioning sales, heating maintenance and installation and have the experience and knowledge to get your heating, ventilation and AC installed and keep it running smoothly.
What we offer
We are fully licensed and insured
We offer you free Consultation
We provide comprehensive solutions
We service all different types of system
We look forward to working with you for any instant, scheduled as well as emergency maintenance and cleaning services
Call us now at +1 (773) 990 – 9050 for any Emergency service.
Some of the work we've done: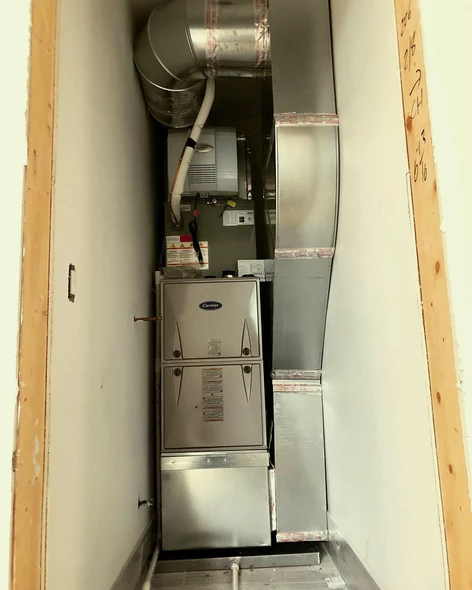 Get a free quote today!
Call Us Today: +1 (773) 990 – 9050 or Fill out the Form Below and We'll Get Back to You with a Quote
About us
Chicago's Premier Home Maintenance, HVAC Repair, HVAC Installation & Heating & Cooling Services Provider
Green VRM Inc is fast growing company and has already established good reputation among clients as a one stop source for quality heating, ventilation and air conditioning (HVAC) products and services.
Read More